Welcome to Grafton Dental Care!
At Grafton Dental Care, we are committed to providing our patients with the kind of dentistry and service we would want for ourselves. We listen, learn, and then provide. The success of our practice depends on the satisfaction of our patients!
We provide exceptional dental care in the comfort of our modern, inviting office. When you visit our dental practice, you can expect a caring team of professionals, relaxing amenities, leading-edge technology, and flexible payment options. With those qualities combined, we're able to offer state-of-the-art dentistry that keeps you smiling.
Contact Us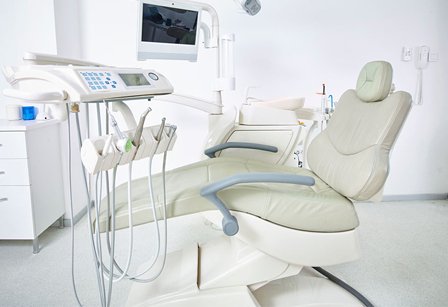 Comprehensive Dental Care
We are proud to provide the Grafton community with gentle, high-quality dental treatments. Whether you're in need of preventive, restorative, or cosmetic dentistry, we design treatment plans that are always tailored for your unique smile. Our skilled dental team looks forward to helping you achieve a happy, healthy smile for years to come.
An Experienced Team You Can Trust
Dr. Anurag Gupta
Dr. Gupta graduated from Boston University Goldman School of Dental Medicine with high honors. He devotes hundreds of hours every year to dental continuing education, and he has published several research papers in prestigious dental journals. Dr. Gupta is a Fellow in the International Dental Implant Association, an Associate Fellow of Academy of General Practitioner Orthodontics, and an Invisalign® Preferred Provider.
Read More
A Local Dental Office You Can Count On

We've designed our local dentist's office to be a welcoming place you can return to year after year for all of your dental needs. Since we provide comprehensive general dentistry, you won't have to run around town looking for a new dentist every time you need a different treatment. Instead, you can return to our familiar and inviting dental office — in fact, we'd love it if you considered us your dental home! Grafton Dental Care is conveniently located in the Country Plaza Shopping Center off of Worcester Street. Stop by to see us soon!
Plan Visit
Had a thorough and fast cleaning today! (Thanks Stephanie). Also caught up on an episode of Schitts Creek, nothing like multi-tasking 🙂
Shanti Yoga Hopkinton
2021-09-22
I really love this office! I am a patient and so is my 7 year old son--Dr. Gupta cares for us equally with compassion and understanding. The hygienist we have seen is lovely and does a great job with cleanings. My son gets lost in the movies they show (with a screen on the ceiling!) and I have to admit getting lost in a Shitt's Creek episode the last time I was in, lol! Honestly, just a really friendly staff and thorough experience. Highly recommend!!
I have been a patient of Grafton Dental in Grafton, MA for several years now. I have never been disappointed in their patient-first attitude regarding the care they provide. Even during COVID-19, they managed to accommodate their patients. They honored insurance commitments and gold plan commitments even after those plans had expired. I have had cleanings, cavities filled, crowns, and even braces during these past several years. Each procedure was professional and competent. The staff from Dr. Gupta to his receptionists are always friendly, accommodating, and flexible. I recommend them without reservation!
Great experience. Dr Gupta is the best and the staff are just awesome. The office is clean and the receptionist was welcoming. Stephanie, my hygienist, was super personable and friendly.She does a great job every time.
Melanie Dickmann
2021-08-09
Office has everything you need for a great visit. TV and headphones if you are an anxious patient 😀 A cleaning without being stabbed in the gums and a crown in just one visit. The staff is super nice and helpful!
Excellent service- it's been quite a few years my family have gone to them. In 2020 I had a problem with my crown and the Doctor came in to fix it. The offices were closed because of COVID-19 Such good service.
I have been going to Grafton Dental for about 3 years and do appreciate the professional staff, who are very helpful and competent. Recently, Dr Grupta crowned a tooth that had previously broken. It was a fast and painless procedure done while I watched Netflix! It's comforting to know that one has a highly skilled dentist and great team.
Literally the nicest group of people on the planet. It is a pleasure to get work done there, which is saying something because I haven't always had the best relationship with the dentist. Now my mouth isn't an embarrassing biohazard and it's entirely because of the entire team there and the quality job they do.
The treatment here was fast and high in quality, a wonderful place to have dental needs satisfied. A high recommendation for those looking for a dentist in the area.
Some things in life come as a big surprise. And i have to say, "going to this dental office is a pleasant experience." From the moment your greeted you feel like your amongst friends. Go to their website because everything you read there is true. I find it especially cool that within seconds they can tell you what your game plan is and what your insurances will cover. On a personal note, Dr Gupta is super friendly and he picked the perfect staff to compliment his office and should feel real proud.