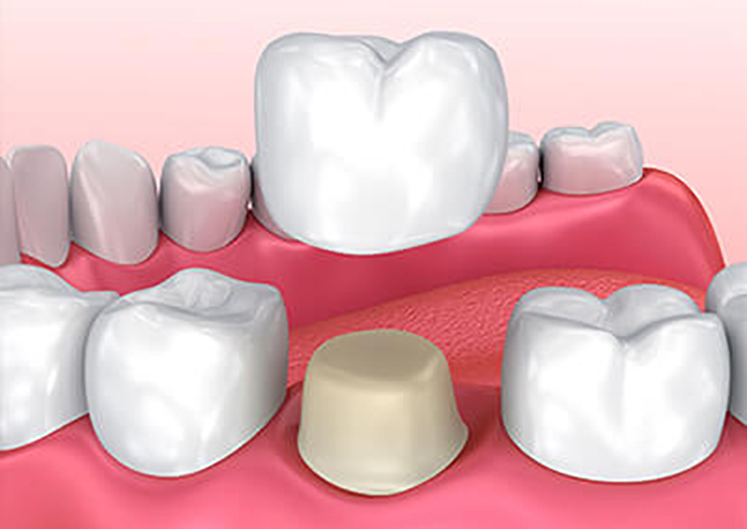 Durable Dental Crowns in Grafton, MA
A damaged or weak tooth can contribute to discomfort or a loss of confidence in your smile. If you're looking for a solution to prevent further tooth deterioration, dental crowns are a convenient and effective solution that can help restore a tooth's strength, function, and appearance. At Grafton Dental, we can custom create a dental crown that will blend seamlessly with your natural smile! Give our office a call to schedule an appointment with our team.
Contact Us
What is involved with a dental crown procedure?
If Dr. Gupta and our team have recommended a dental crown for your treatment, you'll likely have two visits to our office. We'll examine and prepare your tooth for the dental crown procedure at the first visit. Generally, this process includes removing any decay and reshaping the tooth to make room for the crown. Once reshaped, an impression of the tooth will be taken to craft the permanent crown. A temporary crown will be placed over it to protect your prepared tooth. The temporary crown will be removed on the second visit, and the permanent crown will be placed.
How long do dental crowns last?
Our dental crowns are a long-lasting, durable solution. Porcelain crowns are popular as they blend seamlessly with surrounding teeth. However, we will work with you to help you select from porcelain or ceramic crowns. Besides the quality of the material, proper care for a dental crown will encourage it to last long and include practicing good oral hygiene, avoiding teeth grinding, and visiting our office routinely.
How much does a dental crown cost?
The cost of dental crowns will range whether you select traditional dental crowns, porcelain crowns, or ceramic crowns. Material, appearance, and durability are all factors that should be considered when selecting from our Grafton dental crowns. When you schedule a consultation for a dental crown, we're happy to discuss your smile goals and budget to help choose an option that fits your needs, or you can call our office to learn more about payment options!
Schedule Your Visit