Receding Gum Treatment in Grafton, MA
Worried your gums are receding? Gum recession is when your gum tissue pulls back, exposing more of your tooth or tooth root. When this happens, it's easier for bacteria to get in between the teeth and gums, which can lead to damage or even tooth loss.
At Grafton Dental Care, we provide receding gum treatment that's completely personalized to your condition. We'll help you restore your gum health and prevent further damage from occurring!
Contact Us
Causes of Receding Gums
Gum tissue can recede for a variety of reasons, but the most common is gum disease, also known as periodontal disease. Some of the other common factors include genetics, brushing too hard, inadequate at-home dental care, grinding your teeth, and a misaligned bite. Whatever the cause of your receding gums, we can offer you a treatment solution.
Signs of Receding Gums
Many people don't notice their gums are receding because it's a gradual process. Some of the signs include sensitive teeth, tender gums, exposed roots, long teeth, and loose teeth. Depending on what's causing your gum recession, you may notice these symptoms around a single tooth, a section of your mouth, or your entire mouth.
Receding Gum Treatment Options
We'll first identify the specific cause of your receding gums in order to give you a personalized treatment plan. Depending on the severity of your condition, we have a few different treatment options available. From recommending a different type of toothbrush to getting a mouthguard to deeper gum cleanings known as scaling and root planing, we'll find the solution best for your health.
Pinhole Surgical Technique
One of the ways to fix gum recession is to use the pinhole surgical technique. This procedure may sound a little intimidating but it is actually minimally invasive, which means there are no incisions or sutures involved. Essentially, we use special instruments to gently guide your gum tissue over the receded portion of your tooth. This technique offers patients faster recovery and less discomfort than other alternatives as well as natural-looking results.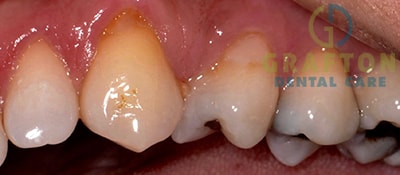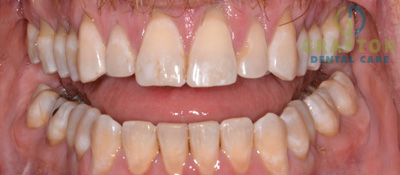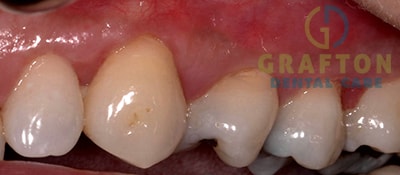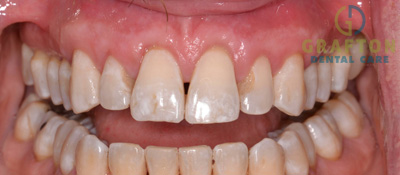 Make Appointment