Do you want to change the look of your smile? Do you have a small gap you want to close, a chip you want to cover, or many misshapen teeth you want to fix? At Grafton Dental Care, we can help you achieve your best smile with porcelain veneers. Whether you're looking for a subtle or dramatic change, veneers can make over your smile in virtually any way you can imagine!
Contact Us
What Are Porcelain Veneers?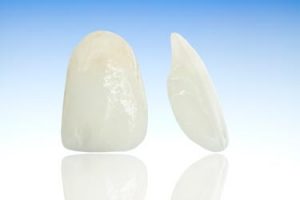 Veneers are thin sheets of durable porcelain that we apply to the front sides of teeth to change their look. We can use them for a variety of cosmetic changes, including size, shape, and color. Before we begin the veneers process, we talk with you about your smile concerns and goals. Using computer software, we can design a new look for your smile. Our dental lab uses that look to create your veneers. In order to ensure a snug fit, we have to remove a small bit of enamel from each tooth we're covering. This keeps the veneers from feeling too bulky or sticking out farther than your surrounding teeth. Once your veneers are bonded to your teeth, they'll look and feel completely natural. You can even continue caring for your teeth as you always have, with regular brushing and flossing.
Benefits of Veneers
Cover aesthetic chips or cracks
Close small gaps between teeth
Change the size or shape of teeth
Whiten teeth too discolored for other whitening treatments
Contact Us
Am I a Candidate for Veneers?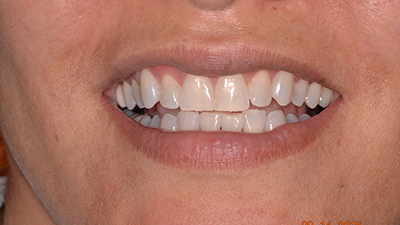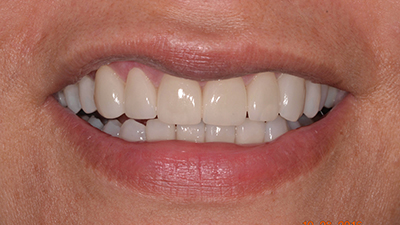 If you want to change your smile, our team is happy to meet with you and discuss porcelain veneers. We'll take X-rays, talk with you about your smile goals, and even work with you to design your dream smile. We can use veneers to fix nearly any aesthetic issue. As long as your dental health is good, you are probably a good candidate for veneers.
Before we begin your treatment, one of our team members will go over your expected out-of-pocket costs and financial arrangements. We want to make sure that a beautiful smile is within reach for our patients, so we work hard to provide budget-friendly dentistry and flexible financial options.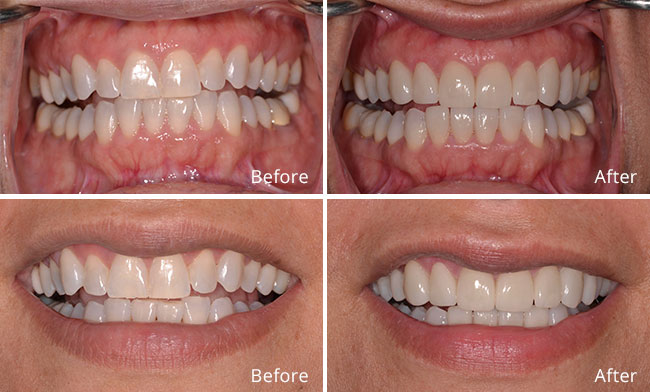 Schedule Consultation
Veneers FAQs
When should I get veneers?
If you're suffering from subtle misalignment, chips, cracks, or discoloration, dental veneers may be the solution for you. During your initial consultation, we'll discuss your budget, what you'd like to change about your smile, and determine the best cosmetic enhancement for you. At Grafton Dental Care, we do our best to provide affordable veneers for patients of all financial backgrounds. Speak with a member of our team or visit our financial page to view your options!
What is the veneers procedure like?
The placement of dental veneers occurs over a series of appointments. Once we've determined you're an eligible candidate for dental veneers, we'll schedule an appointment to remove a thin layer of enamel and modify the natural tooth so your veneer can fit flush to the tooth's surface. Next, we'll take impressions and send them off to a lab where your custom shells will be made. Once we've received your veneers, another appointment will be scheduled to make minor adjustments and permanently bond them to your teeth.
What can I eat and drink after getting veneers?
Your porcelain veneers are stain resistant and equally as durable as natural teeth. However, keep in mind that excessive consumption of heavily dyed drinks and foods can still be damaging. To keep your veneers looking beautiful, ensure you're taking proper care of them at home and attending your routine cleanings.