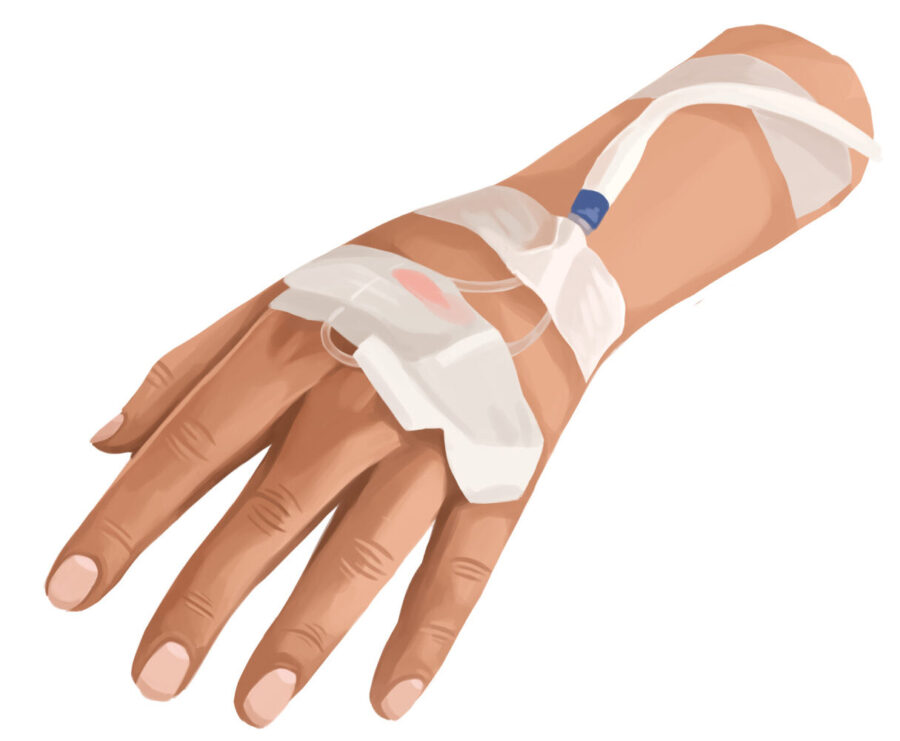 Dentists work on a case-by-case basis when determining the best sedation method to suit a patient's needs. Heavier dental sedation, such as IV sedation or general anesthesia, may be used for more complex dental procedures like oral surgery and dental implant placement. These can make extensive dental work efficient and comfortable for patients, and are safe when administered by trained dental professionals.
IV Sedation for Dental Procedures
IV sedation is administered through a vein into the bloodstream. This allows the medication to quickly help patients feel relaxed, calm, and drowsy. Some patients will fall asleep while others will be semi-awake during their treatment. Patients under IV sedation are closely monitored to ensure the dosage is accurate and safe throughout the entire procedure. After the procedure, the sedation effects will take a while to wear off. Your memory of the procedure will be fuzzy. Please have a trusted individual drive you home and plan on resting.
General Anesthesia for Dental Procedures
General anesthesia is the strongest form of sedation. It combines inhaled sedatives administered through a nose mask and IV sedation to put patients into a deep sleep during their dental procedure. General anesthesia is reserved for unique cases that require complex and extensive dental work.
Safe Dental Sedation in Grafton, MA
Are you in need of oral surgery and are curious about sedation dentistry? At Grafton Dental Care, we offer sedation dentistry to keep patients comfortable throughout their dental procedure.
Dr. Lily Hu from Northeast Dental Anesthesia Associates is our board-certified dentist anesthesiologist. Dr. Hu provides mobile ambulatory anesthesia services in the New England area. After graduating from Tufts University School of Dental Medicine with her dental degree, Dr. Hu completed her postdoctoral anesthesia program at Stony Brook University Hospital. This specialized, hospital-based training included evidence-based practice in pediatric and adult anesthesiology, emergency medicine, internal medicine, pharmacology, and patient safety.
Please contact us today to learn more about sedation dentistry at Grafton Dental Care!
Contact Us
IV sedation illustration from Authority Dental under CC 2.0