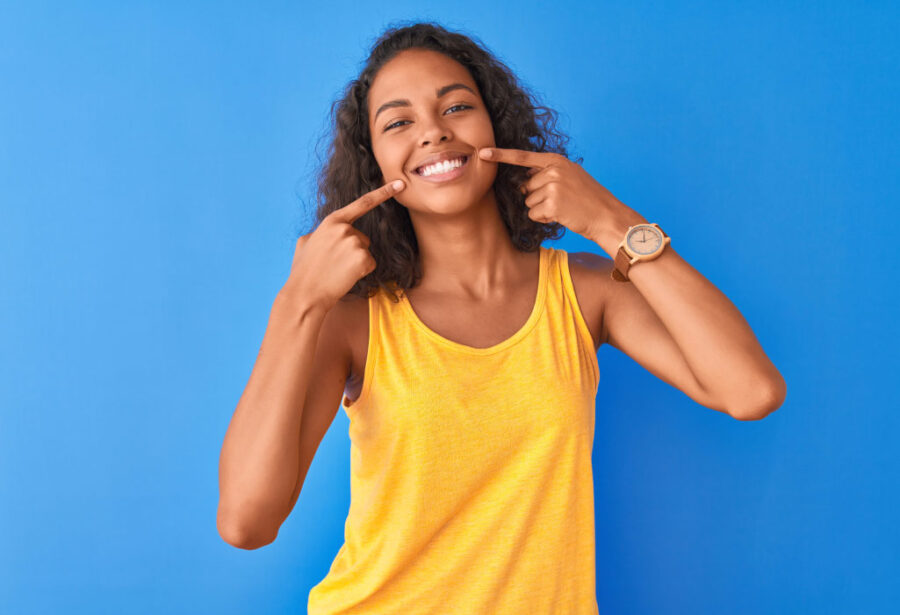 Are you unhappy with certain aspects of your smile? Do you often hide your teeth in photos and smile with your lips closed?
If you have tooth imperfections that make your feel self-conscious and embarrassed about smiling, we invite you to consider cosmetic dentistry. At Grafton Dental Care, we offer several cosmetic solutions that can improve your smile, including crowns, Invisalign®, teeth whitening, and veneers.
What Are Veneers?
Dental veneers are tooth-shaped shells of porcelain that cover the front side of existing teeth. Porcelain is stain-resistant and durable. Veneers are completely customizable, which means that patients can choose their length, shape, and shade. This cosmetic treatment is also versatile. You can transform your smile with several veneers or get only one or two!
What Can Veneers Fix?
Veneers can correct a wide range of cosmetic imperfections. For example, they can:
Correct misshapen or chipped teeth
Create a more uniform smile
Fix small gaps between teeth
Lengthen or widen teeth
Permanently whiten teeth
& more!
Are Veneers the Best Choice for My Smile?
There are many factors to consider when picking a cosmetic treatment. Your oral health, budget, and smile goals all play a role in determining the best treatment option for your smile.
Keep in mind that enamel must be removed to allow veneers to fit snugly against your teeth. Because tooth enamel cannot grow back, veneers are considered a permanent cosmetic enhancement. Your teeth will always require veneers bonded on their front to prevent sensitivity and damage.
Our Grafton Dental Care team will work one-on-one with you to make sure that veneers are the best choice for your smile makeover needs!
Schedule Your Veneers Consultation!
Would you like a stunning smile and a boost in your confidence? At Grafton Dental Care, we proudly offer cosmetic dentistry, including porcelain veneers. We'd be delighted to examine your smile and create a personalized treatment plan that best suits your needs. Please contact us today to schedule a consultation with Dr. Anurag Gupta, your cosmetic dentist in Grafton, MA!
Contact Us