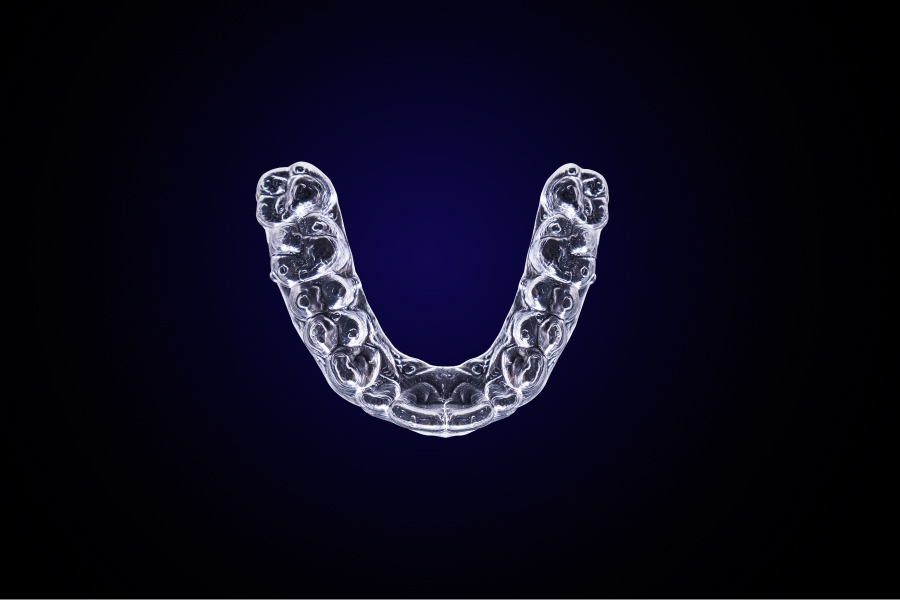 Invisalign® clear aligner therapy straightens teeth using a series of clear trays worn snugly over the teeth. Unlike braces, the aligners are made of smooth, clear plastic so they are removable and nearly invisible. Because of these benefits, many patients prefer this comfortable orthodontic treatment over the brackets and wires of braces. In fact, this treatment is appropriate for a wide range of ages, including certain qualifying children and teenagers.
How Invisalign Works
With clear aligner therapy, custom-made plastic trays straighten your smile. As the treatment progresses, you switch to new trays every two weeks or so. For best results, you should wear the trays 20-22 hours a day. To eat, brush your teeth, or drink anything other than water, you'll remove the trays.
These aspects of treatment make clear aligner therapy convenient for responsible patients who will remember to wear their aligners as much as possible and keep them clean. In contrast, patients who will struggle with wearing, losing, or damaging their aligners could have a prolonged or negative treatment experience.
Can Kids Get Clear Aligners?
Children and teenagers may be candidates for Invisalign. During an orthodontic consultation at Grafton Dental Care, we will evaluate the growth of their teeth and jaw, severity of misalignment, and certain lifestyle factors. We want your child's orthodontic treatment to be positive and successful! We'll let you know if we think braces are a better option for their situation.
One concern is whether your child can commit to wearing the aligners the recommended 20-22 hours a day and take good care of them. For example, when removed for eating and drinking, will they remember to brush their teeth and put their aligners back in? Do they regularly lose or break items? We will discuss these considerations and more during a consultation.
Clear Aligners at Grafton Dental Care
At Grafton Dental Care, we're proud to offer Invisalign to qualifying patients, including responsible children and teenagers. Our team will make sure you and your child understand the care involved before progressing with any treatment option. Contact us today to schedule an Invisalign consultation for your child!
Contact Us