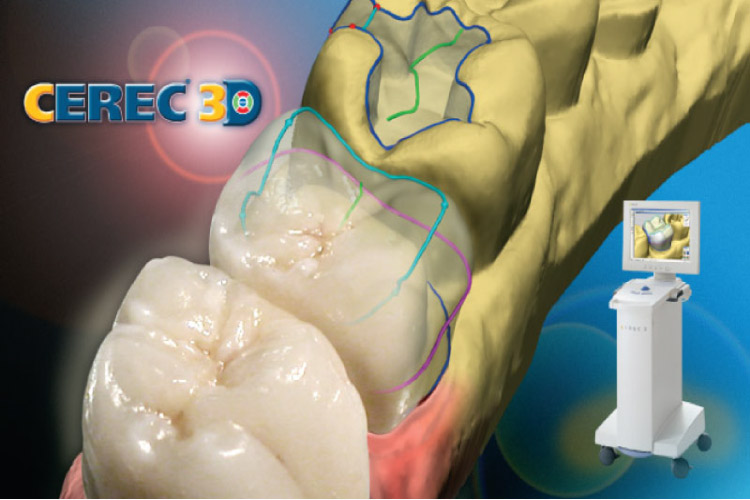 Advancements in dental technology have improved even some of the oldest procedures–dental crowns included. Crowns have been used for centuries, and they've changed a lot in that time. We're happy to offer one of the latest developments in the area, CEREC crowns. Read on to learn more about this exciting technology.
What Is a Dental Crown?
A dental crown is often referred to as a dental "cap." That term sums it up quite well–it's a cap that fits right over the tooth. Traditional crowns are made of a variety of different materials including metal, ceramic, porcelain, and composite. These days, dentists ensure that your crown fits comfortably so as not to inhibit the way you talk and eat, and crowns can have a natural look that blends right in with your smile.
Why Might I Need One?
There are several reasons why a dental crown may be needed. A crown may be used on cavities, usually more extensive instances of decay, that can't be taken care of with a filling. A crown can also address a cracked, chipped, or broken tooth, or one that is discolored and misshapen. Crowns are often also used in root canal treatment, or to secure a bridge.
What Makes CEREC Special?
Here at Grafton Dental Care, we're pleased to offer treatments using our state-of-the-art CEREC system. The benefits of a CEREC crown are primarily comfort and convenience. With this fantastic technology, we're able to create and fit your custom crown in-office. Typically, the process would involve manual impressions, weeks of waiting, and a couple of visits to our office to get the job done. With CEREC, we take digital impressions of the tooth, and send the result straight to the CEREC system, which carves the ceramic restoration while you wait, eliminating the need to send the order to an outside lab.
Quality Care at Grafton Dental Care
We invest in technology like CEREC because we're invested in you. Our patients are our top concern, and we're proud to offer them top-quality dental care. Not a patient yet? Give us a call to set up your first appointment with us.
Contact Us