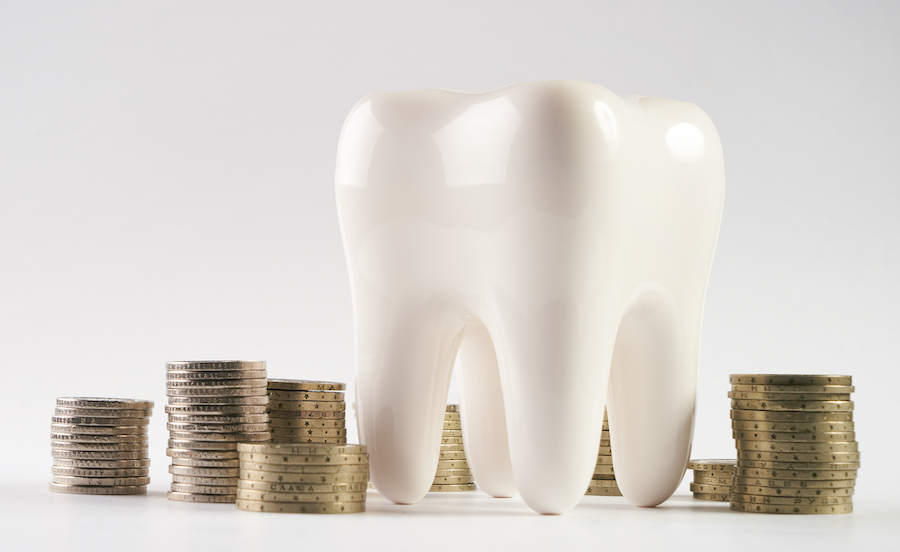 At Grafton Dental Care in Grafton, MA, we offer a variety of payment options to help you maintain a healthy smile without sacrificing the health of your wallet. One of our most popular payment options is our in-house Gold Dental Discount Plan. This savings plan is NOT dental insurance. However, it is an affordable alternative to traditional dental insurance. So if you are uninsured or underinsured when it comes to dental insurance, our discount plan may be a great resource for you and your family.
Grafton Dental Care Savings Plan
As a member of our discount plan, your annual fee covers two teeth cleanings, fluoride treatments, digital X-rays and exams, and one emergency exam. You also gain access to discounts on our other services, such as deep cleanings, implants, root canals, crowns and bridges, dentures, tooth extractions, and more! The yearly fee is $375 for adults and $345 for children under 12.
Signing up requires one quick application. Once you are enrolled, benefits begin immediately. No waiting lists, preexisting condition limitations, annual maximums, or deductibles. Please contact our office to join!
Flexible Financing
In addition to our Gold Dental Discount Plan, we also accept third-party financing through CareCredit®. CareCredit allows patients to split their treatment costs into smaller, more manageable monthly payments with little to no interest. So instead of paying out-of-pocket all at once, you can break up your dental care costs to accommodate your budget.
Affordable Dental Care in Grafton, MA
If you're looking for an affordable dentist that offers high-quality care, look no further than Grafton Dental Care. A CareCredit payment plan or our exclusive Gold Dental Discount Plan can help alleviate the financial burden of your oral healthcare expenses. So don't put off taking care of your smile because you're uninsured.
Please contact our office for additional information about our payment options or dental services at Grafton Dental Care!
Contact Us