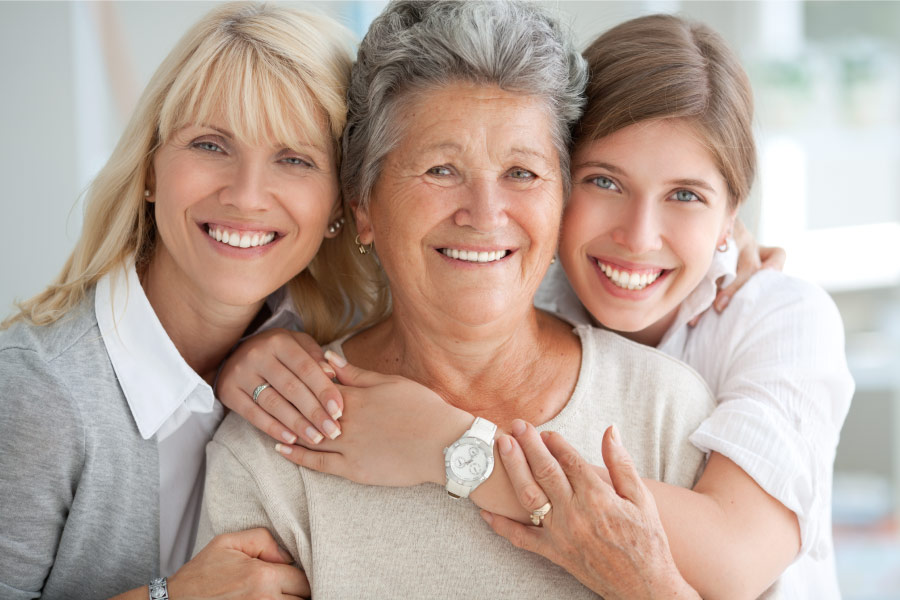 Aging can affect a person's health, including the health of their teeth and gums. As you get older, there are certain oral health problems you may be more likely to face.
Some dental issues are connected to other health issues like arthritis and memory loss, which can make maintaining good brushing and flossing harder. Heart disease and diabetes are also linked to oral health issues. Additionally, you may need more prescription medications as you get older to manage your health. Dry mouth, which is a common side effect of several medications, can make you more vulnerable to tooth decay and gum disease.
Do All Older People Lose Their Teeth?
According to the CDC, about 1 in 4 people aged 65 and older have 8 or fewer teeth. Around 17% of adults 65 and older have lost all their natural teeth. However, not everyone loses their teeth as they get older, especially if you maintain superb oral health habits. But if you do lose teeth, Grafton Dental Care offers natural-looking tooth replacements, including dentures, bridges, and nXtsmile, which is an implant-supported bridge.
How to Protect Your Oral Health as You Get Older
There are ways to keep your teeth healthy and strong as you age. To prevent tooth loss and other oral health issues, maintain great oral hygiene at home and visit the dentist regularly.
Brush your teeth twice a day for two minutes each time (remember to brush your tongue!), floss every day, consume a balanced diet, drink plenty of water, and avoid tobacco products.
Your dentist can identify problem areas early during your routine cleanings and exams and recommend treatment before the issue gets worse. They can also give personalized advice about how to address your specific dental concerns, like medication-related dry mouth or limited mobility.
Dental Care for All Ages in Grafton, MA
We're proud to serve patients of all ages with services like preventive dentistry, restorative dentistry, cosmetic dentistry, and emergency dentistry. While aging can negatively affect your oral health, we believe you can maintain a healthy smile at any age with good health habits and an excellent dentist. Please contact us today with any questions or to book an appointment at Grafton Dental Care!
Contact Us