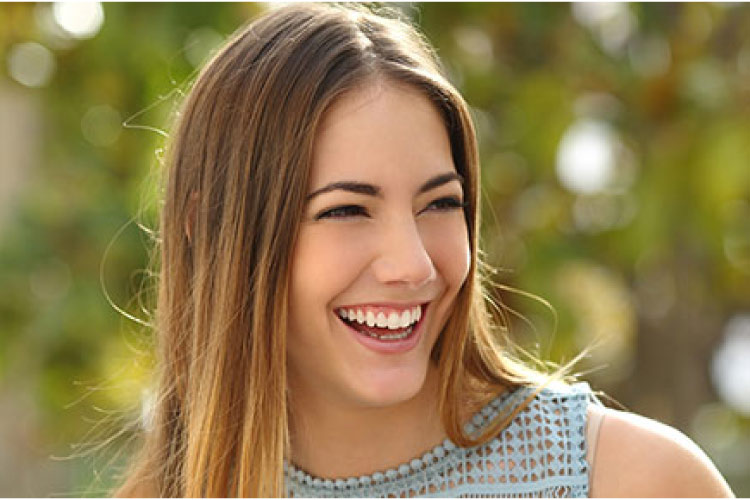 Invisalign can help correct spacing issues with your teeth without the embarrassment of metal braces. However, you may question how they work since they don't consist of traditional brackets and wires. At Grafton Dental Care, serving Grafton, MA and the nearby region, we want to enlighten you about how Invisalign works when compared to standard braces.
About Invisalign
Invisalign is a similar option to braces that consists of clear aligners that you wear most of the time. They shift the position of your teeth gradually.
They have limitations though, such as they can't correct large gaps or rotate a tooth past 20 degrees. Additionally, previous dental work can interfere with getting Invisalign.
How Does Invisalign Work?
To get started with Invisalign, you undergo a fitting process that sizes you for your trays and shows how your teeth are expected to change over time by using digital x-rays, molded impressions, and a specialized computer program. However, the fitting process can't determine how long the process will take.
Usually, you have fasteners attached to your teeth, which hold the aligner in position. The fasteners are almost invisible as well, and our dentist removes that at the end of your treatment.
You'll need to wear an aligner for at least 20 to 22 hours per day. It'll gradually shift the position of your teeth to correct spacing issues, an overbite or underbite, crooked teeth, or rotated teeth.
Each aligner is slightly different from the last one, so it slowly alters the position of your teeth. Generally, you change aligners every two weeks. The aligners are molded to where your teeth should be at the end of those two weeks.
Regular Dental Visits & Aftercare
You'll need to visit our dentist about every six weeks to monitor your progress. Once your treatment is done, you may not notice a tremendous difference since you look at your teeth each day. However, the aligners do work. After you complete your Invisalign treatment, you may need to wear a retainer because it's possible for your teeth to shift back into place.
Book an appointment with Grafton Dental Care, serving Grafton, MA and the general vicinity, to discuss if Invisalign is right for you. Call us at 508-318-4477.
Contact Us