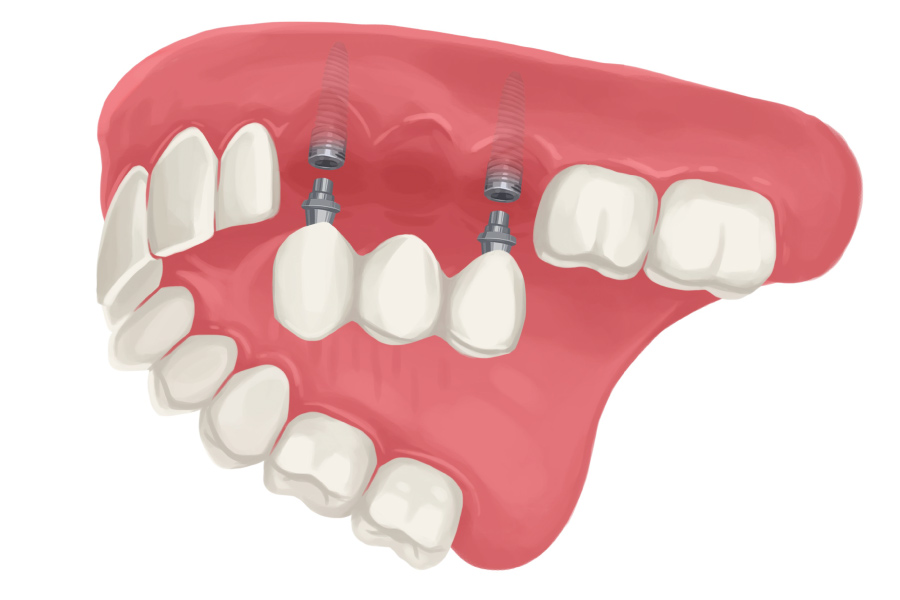 Have you been putting off restoring your smile because you are worried that a tooth replacement will be cumbersome and uncomfortable? Today's modern dental technology offers realistic-looking tooth replacements that fit in seamlessly with your natural smile. In this blog post, we be going over one great option for tooth replacement: implant-supported bridges.
What Is a Dental Implant?
Implants are screw-like titanium posts that are surgically inserted into the jawbone in place of a missing tooth root. Once the area heals, a realistic false tooth can be attached to the implant. Implants are an incredibly durable, long-lasting, and comfortable tooth replacement option. In fact, they feel just like a natural tooth.
Implant-Supported Bridges
Since dental implants are so sturdy and simple to maintain, they offer the ideal base for a bridge. Here at Grafton Dental Care, we offer nXtsmile®, the latest in implant-supported bridge technology. This is a zirconia bridge that is held in place by dental implants, and is an amazing solution to gaps left by missing teeth. Filling in these gaps will restore the function and look of your smile. You'll be able to smile, eat, and talk with confidence.
Am I a Good Candidate for an Implant-Supported Bridge?
Want to know if nXtsmile is for you? The next step would be a consultation. If you have healthy gums and a healthy jawbone, you might be a good candidate for this revolutionary treatment. It's important that you're open and honest about your oral care habits, as they'll have a significant impact on the success and longevity of this restoration.
This permanent solution can last a lifetime if you brush and floss every day, drink plenty of water, consume a balanced diet, visit us for routine checkups and cleanings, and avoid tobacco products.
Restorative Dentistry & More in Grafton, MA
Whether it's implant-supported dentistry or something else, we offer a variety of restorative dental options to suit each and every one of our amazing patients. Contact Grafton Dental Care today to schedule a consultation!
Contact Us
Image from Authority Dental under CC 2.0