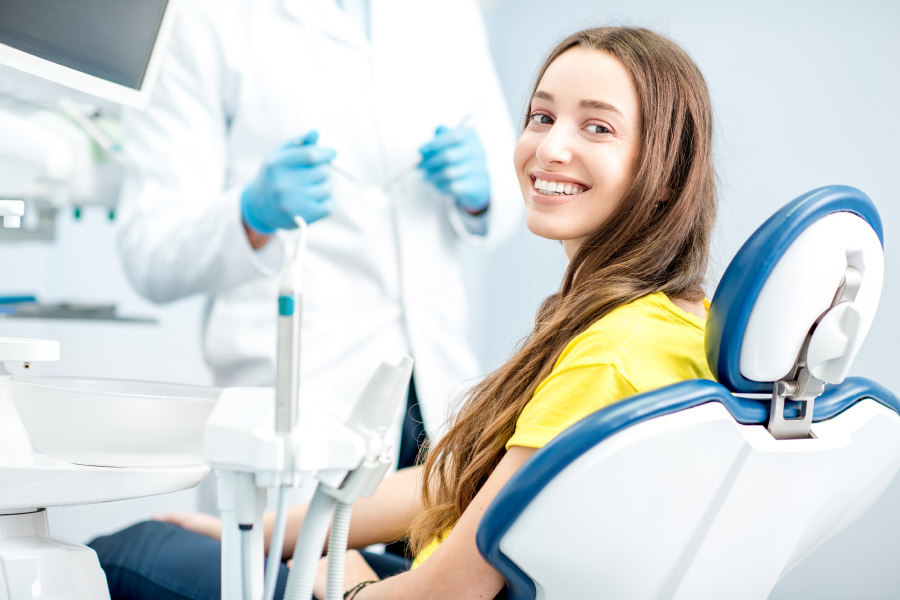 Some patients skip out on visiting the dentist every six months and only come in if something goes wrong with their teeth. In this blog post, we discuss the benefits of visiting the dentist for routine preventive dental care!
Reduces Risk of Dental Disease
You may think seeing a dentist twice a year isn't necessary because you take good care of your teeth at home. Even the best brushers and flossers should get professional cleanings. We have the training and special tools needed to give your mouth a pristine clean. If you have any tartar (which is hardened plaque) on your teeth, we're the only ones who can safely remove it. Taking care of your teeth at home and visiting us every six months ensures a strong, healthy smile.
Allows for Early Detection of Problems
When you come in for exams, we can identify problems before they become serious. Most of the time, tooth issues like gum disease and tooth decay start small. If you experience symptoms, they may be very mild. Biannual appointments let us diagnose problems quickly and start treatment. Depending on the problem, treatment is often very simple. If you wait too long to come in, treatment gets more complicated.
Saves Money
Preventing dental disease and treating issues early because of prompt detection saves you from paying for more complex procedures down the road. If you have health insurance, odds are it covers all (if not most) of your preventive treatments! Neglecting routine care actually costs you money, especially if a small problem develops into a big one. Don't have insurance? We offer a discount plan designed to make care affordable for uninsured individuals and families. Members receive full coverage for routine cleanings, exams, and X-rays, in addition to discounts on other services.
High-Quality Care at Grafton Dental Care
Our team seeks to provide high-quality, gentle dental care for all our patients. We understand that many patients experience some degree of anxiety about the dentist so we've made our office relaxing and welcoming. If you have any questions about preventive dental care or our other services, please contact us today!
Contact Us