If you've put off straightening your smile because you did not want the bulk and inconvenience of traditional metal braces, Invisalign® may be the perfect fit for you. In fact, Invisalign® could deliver the smile of your dreams in as little as six months! Dr. Gupta and our team have shared the following information to help you decide whether Invisalign® can help discreetly straighten your teeth.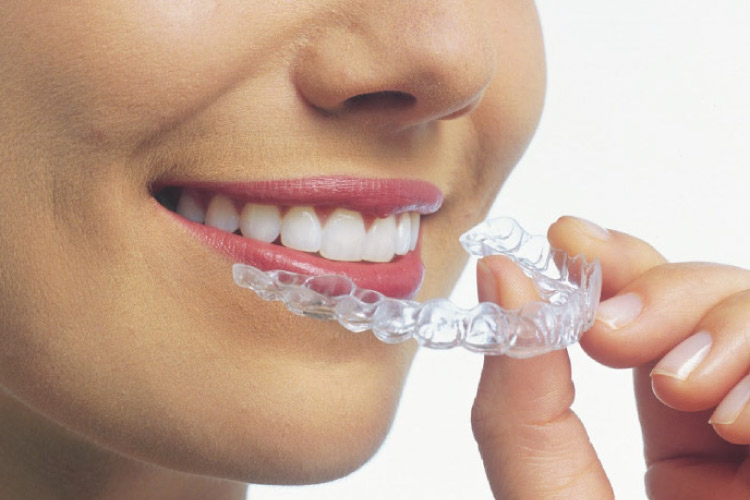 How Does Invisalign® Work?
Although the thought of straightening teeth without using uncomfortable metal wires may seem too good to be true, that's exactly what Invisalign® delivers. This system of clear aligners gently straightens your teeth. We create a new customized aligner tray every two weeks to gradually shift teeth into the correct position.
How Often Do I Need to Visit the Office for Invisalign® Treatment?
The vast majority of the Invisalign treatment takes place in the comfort of your own home, as simply wearing the aligner works to straighten your teeth. However, you will need to come into our office every four to six weeks. These regular visits allow us to monitor your progress and make any necessary adjustments to your treatment.
Will I Have to Wear Invisalign® While I Eat?
One of the most common complaints we hear from folks with traditional metal braces is that they make eating more difficult — and that food tends to get stuck in braces. Even worse, there are foods you can't eat! With Invisalign® you are free to enjoy your favorite foods without sacrificing your orthodontic work. You just remove the aligners before eating or drinking anything that isn't water!
To learn more about the different options for straightening your teeth and achieving the smile of your dreams, contact our office today!
Contact Us