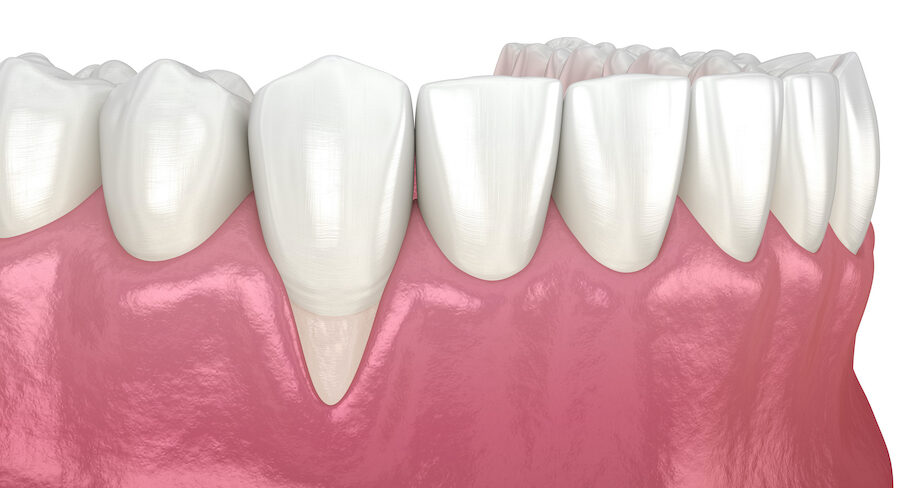 A bright, healthy smile doesn't just depend on your pearly whites – you'll need strong, healthy gums to support a dazzling smile. At Grafton Dental Care, we strive to educate our patients on the importance of gum care. Today, we want to talk about a common issue facing many patients: receding gums.
What Are Receding Gums?
Gum recession is when the gum tissue pulls back from a tooth to show more of the tooth than normal. This can expose the delicate tissue at the root of the tooth and the risk of sensitivity, decay, infection, and tooth loss.
What Causes Receding Gums?
While some patients are more susceptible to gum recession due to genetic factors, receding gums is usually caused by preventable factors. For example, poor oral hygiene results in a buildup of plaque, which irritates the gums and causes them to pull away from the teeth. Smoking and tobacco use irritates the gums. Brushing your teeth vigorously or using a brush with hard bristles can also cause gums to recede.
What Are the Symptoms of Receding Gums?
One benefit to recognizing the symptoms of receding gums early is that gum recession can be stopped with treatment. When you're brushing and flossing your teeth at home, check your gums for irritation, pain, or sensitivity. If your gums look swollen or appear bright red, this is a sign they may be irritated.
How Can I Keep My Gums from Receding?
To keep your gums from receding, you should follow a good oral hygiene routine at home. This means gently brushing your teeth twice daily for two minutes each time using a soft-bristled brush. You should also floss your teeth every day. Additionally, it is important to stay up to date with regular dental cleanings and exams at Grafton Dental Care. This will allow our team to keep an eye on any signs of trouble before you experience major issues.
To ask our team any questions about receding gums or to schedule your next appointment, contact us today!
Contact Us