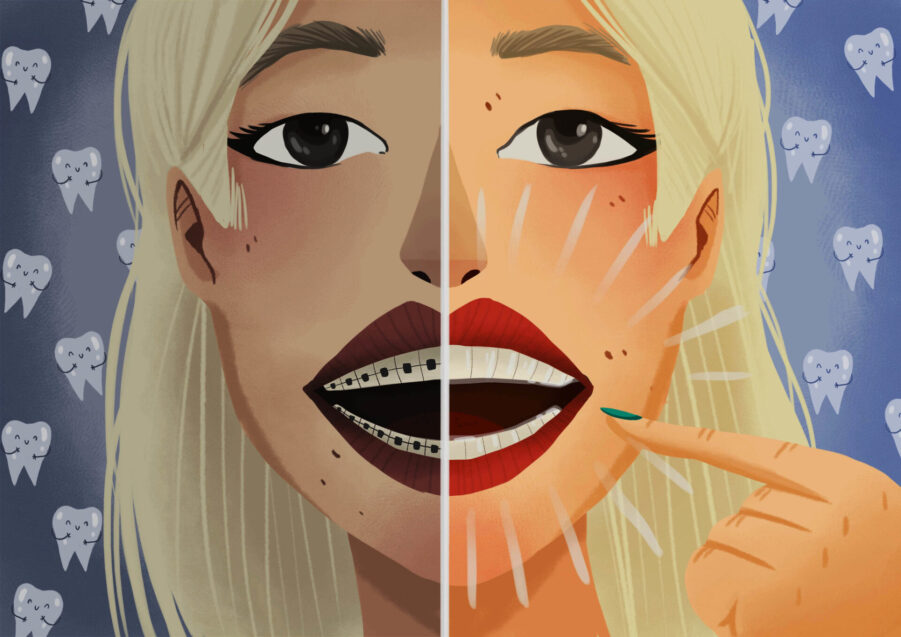 Clear aligner therapy has revolutionized orthodontic treatment, offering a discreet and effective solution for adults seeking to straighten their teeth. If you've been considering orthodontic treatment but are hesitant about traditional braces, clear aligners may be an ideal option. In this post, we will highlight the numerous benefits of clear aligner therapy for adults. Want to schedule an orthodontic consultation with our team? Please contact us!
Discreet and Aesthetic Appeal
Clear aligners offer a key advantage with their nearly invisible appearance. Being transparent, they seamlessly blend with your teeth. Adult patients often choose clear aligners over traditional braces due to their avoidance of bulky, conspicuous metal braces for many months or years.
Removability and Convenience
Clear aligners provide the advantage of being removable, enabling you to maintain your regular oral hygiene routine and enjoy your favorite foods without restrictions. Additionally, unlike fixed braces, you can effortlessly remove clear aligners while eating, brushing, or flossing. This convenience makes it easier to maintain optimal oral health and enjoy a wide range of foods throughout your orthodontic journey.
Efficient and Predictable Treatment
Clear aligners utilize advanced computer software to plan your treatment from start to finish. Each set of aligners is precisely calibrated to move your teeth gradually into straighter positions. Tailored to address the unique needs of each patient, every treatment plan guarantees results that are efficient, predictable, and customizable. Moreover, adult patients tend to be more responsible when it comes to wearing their aligners regularly and keeping their treatment plans on track.
Improved Oral Health
Last, crooked or misaligned teeth can lead to various oral health issues, including tooth decay, gum disease, and difficulty maintaining proper oral hygiene. By straightening your teeth with clear aligner therapy, you can improve your oral health. Aligned teeth are easier to clean, reducing the risk of plaque buildup and allowing for better gum health.
Clear aligner therapy offers numerous benefits for adults seeking orthodontic treatment. With their discreet appearance, enhanced comfort, convenience, predictability, and positive impact on oral health, clear aligners provide an appealing alternative to traditional braces.
Invisalign® Preferred Provider
Dr. Gupta is an Invisalign® Preferred Provider, which means he has a high level of experience treating Invisalign patients. If you desire a confident, straight smile without the hassle of metal brackets and wires, schedule a consultation with our Grafton dental office today to learn more about clear aligner therapy and start your journey toward a beautifully aligned smile. In fact, check out our Invisalign® smile gallery for examples of real patients we have treated!
Contact Us
Image from Authority Dental under CC 2.0