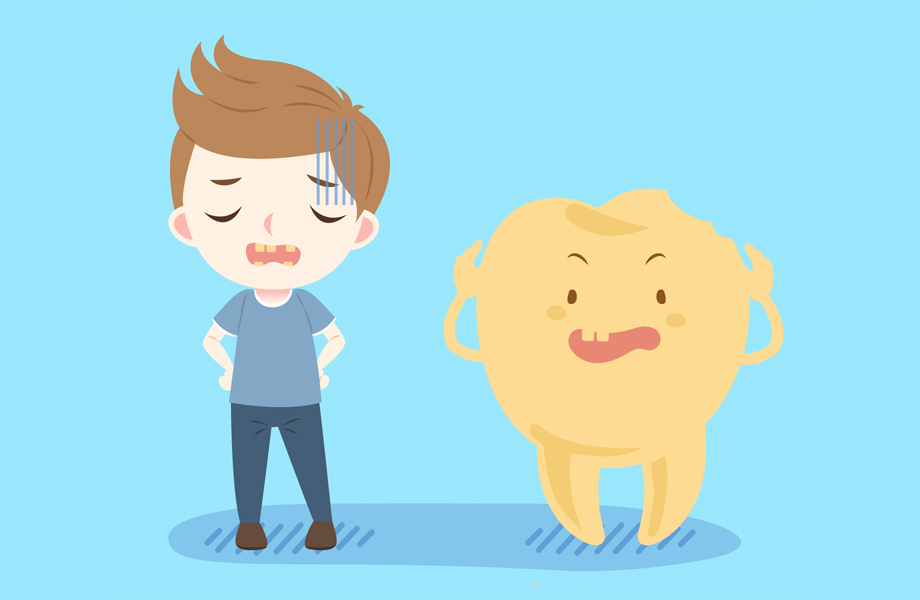 A dental emergency is the last thing you want. However, it is a good idea to be prepared and have a plan of action just in case the unthinkable happens. Whether it's the result of a pickup game, an unfortunate bite of food, or some other stroke of bad luck, we encourage our patients to come see us as soon as possible after a tooth has been knocked out.
5 Steps to Follow if Your Tooth is Knocked Out
Today, we want to talk about what to do in that crucial time period just after a tooth has been knocked out because there is a possibility you can save your tooth.
1. Gently pick up your tooth. Avoid touching the root and grab it by the crown (the chewing surface) instead.
2. If your tooth is dirty, gently rinse it with water. Don't use any soap or chemicals, as they can damage your tooth. Additionally, do not scrub, dry, or wrap the tooth in a tissue or cloth. Any of these actions may prevent reattaching the tooth
3. If you can, try to put the tooth back in its socket right away. You can gently push it back into place and use your fingers or bite down to keep it there. This will protect your tooth as you make your way to our office.
4. Make sure your tooth is moist at all times. If you can't place your tooth back in its socket, keep it in a glass of milk or even in your mouth next to your teeth. Do not place it in a glass of regular tap water – this can damage the root's cells.
5. See your dentist as soon as possible! We do our best to see patients with dental emergencies the same day they call. Depending on the severity of your injury and how quickly you are able to see us, we may be able to reattach the tooth.
Contact Our Office
Although we hope you never have to deal with a tooth getting knocked out, we hope that these steps will prepare you in case of emergency. If you have a dental emergency, please call our office immediately. We're ready and equipped to take care of you!
Contact Us