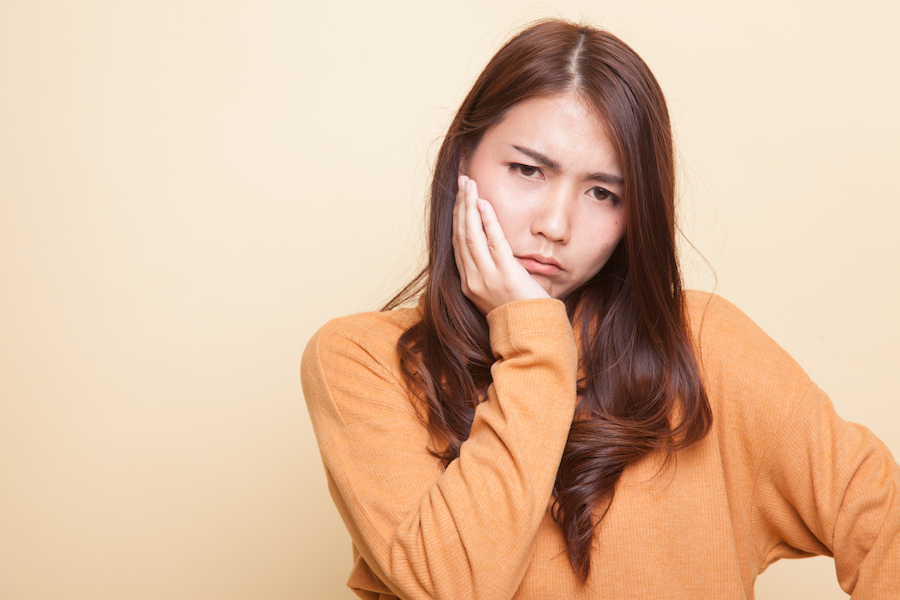 Toothaches can be extremely painful. And depending on the cause of the toothache, it could result in tooth loss or other health problems, such as malnutrition and anxiety, if left untreated. Receiving care as soon as possible can prevent many issues.
Causes of a Toothache
A toothache can range from mild sensitivity to agonizing pain. These are some possible causes of a toothache:
Sinus infection
Impacted wisdom teeth
TMJ dysfunction
Dental injury
Piece of stuck food
Enamel erosion
Teeth whitening
Tooth decay
Tooth abscess
Gum disease
Is My Toothache an Emergency?
There are many situations when a toothache is an emergency and needs urgent treatment. For example, an injury to the face or jaw can cause serious damage to your inner tooth pulp and roots that should be checked out right away. And infection or dental disease can cause bone loss, alteration of your facial structure, and even blood sepsis.
In general, a toothache is serious if it's persistent and you can't sleep, are missing work, and are skipping meals due to the discomfort. While you may be tempted to wait out a toothache, especially if it is mild, it is unlikely to just go away without further negative consequences.
If you aren't sure whether you need emergency dental care, please contact Grafton Dental Care to explain your situation to our team!
What to Expect During Your Emergency Visit
Grafton Dental Care offers emergency dental care in Grafton, MA. When you visit our dental office with a toothache, our team will perform a comprehensive exam and take dental X-rays if needed. We will review your oral health history and offer treatment options to resolve the pain, restore your tooth's function, and preserve your oral health.
Emergency Dentist in Grafton, MA
Whether it's a toothache or other dental emergency, our office has a team of dedicated professionals prepared to handle any oral health emergency. We offer comprehensive dental services to restore your smile and improve your oral health. So if you experience a toothache or other oral pain, please contact Grafton Dental Care today!
Contact Us