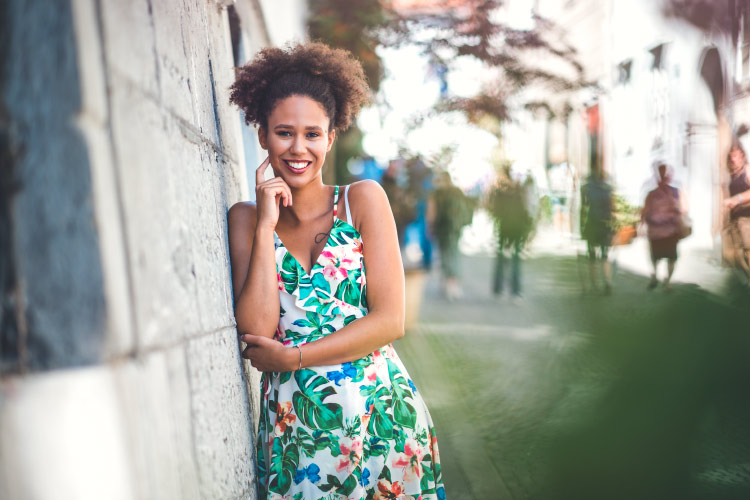 While we never want you to lose a tooth, there are options available if it comes to needing a tooth replacement. You may feel a bit in over your head when trying to decide between all the various tooth replacement solutions. But know that we can help you decide, depending on your unique needs, which is the best option to restore your smile to full beauty and function. Read on to learn about a few of our different options to replace missing teeth:
Traditional Dental Bridge

Dental bridges have long been used to replace missing teeth. They work by literally "bridging" the gap left by a missing tooth with a replacement tooth. This artificial tooth is secured in place by two custom-made dental crowns placed on top of the surrounding natural teeth.

If the teeth on either side of your gap are healthy, or if you need a treatment that's a bit more budget-friendly, this kind of dental bridge could be the right choice for you.

Dental Implant

A single dental implant is a permanent way to replace a missing tooth. You might be amazed at how much dental implants are designed to look, feel, and function just like natural teeth! Instead of having a prosthesis that's attached to other teeth in any way, you can get an implant placed directly in the open space. To get a dental implant, your gums and jawbone must be healthy, since the implant is surgically implanted into your jaw.

If you want a permanent tooth replacement option that is easy to maintain and that won't affect the structure of any of your other teeth, a dental implant could be just what you're looking for.

Implant-Supported Bridge

If you need more than one tooth replaced, an implant-supported bridge like Zircteeth is similar to a traditional dental bridge with one difference: instead of dental crowns keeping your bridge in place, it's dental implants.

If you need a cluster of teeth replaced, an implant-supported bridge is a long-lasting tooth replacement option that requires minimal care.
Restore Your Smile at Grafton Dental Care
At Grafton Dental Care, we're proud to provide all of the mentioned tooth replacement options, and more! We'll work with you to figure out what's best for your situation. Contact our dental team today to schedule a restorative dentistry consultation.
Contact Us