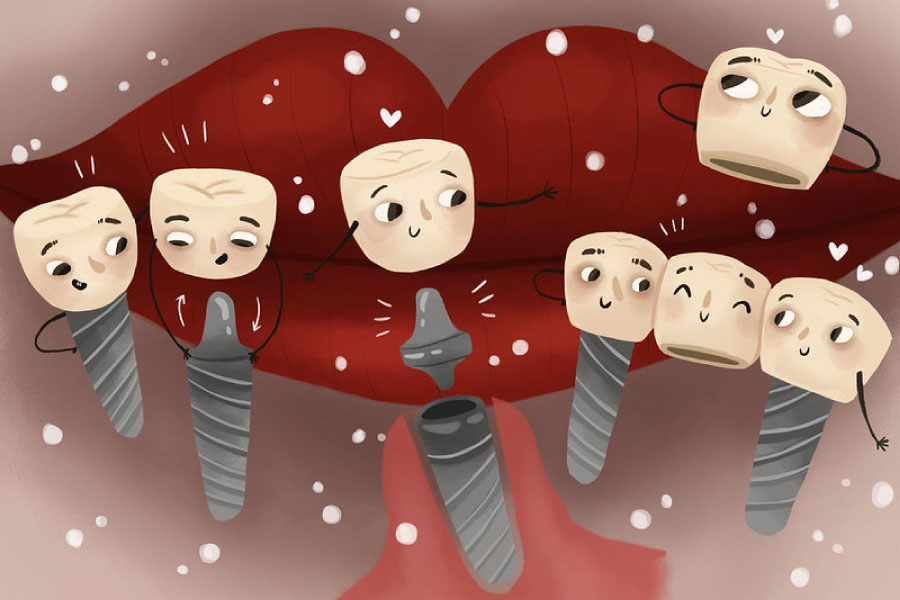 If you've lost teeth for any reason, you have options for replacing them. Dentures and bridges are common, but there are also dental implants. This permanent solution offers many benefits. At Grafton Dental Care, we offer implant dentistry from start-to-finish. What is the process for dental implants?
The Dental Implant Process
The first step is determining if you're a good candidate for dental implants. Your jawbone and gums need to be healthy. Once we've decided implants are a good fit, we'll use technology like our 3D cone beam system to find the perfect place for your implants. The implant is a biocompatible post that fuses with your jawbone, replacing the missing tooth root.
Once the post has fused and you've healed from surgery, we'll move forward with the tooth replacement option you've chosen. If you're replacing just one tooth, a crown is the most common tooth replacement. If you're replacing multiple teeth, or all your teeth, we can also use implants for implant-stabilized dentures or nXtsmile®, which is an implant-stabilized bridge.
Benefits of Dental Implants
Dental implants come with many benefits. They restore your smile, chewing function, and confidence! If you have natural teeth left, we don't need to shape them when using implants. The other major advantage of dental implants is that replacing the root of your tooth preserves your jawbone density. When you're missing teeth or have traditional dentures or bridges, your jawbone shrinks over time. This can affect the shape of your face and the health of your remaining teeth. With dental implants, your jawbone gets the same stimulation that comes from natural teeth.
Restore Your Smile with Dental Implants at Grafton Dental Care
Whether you want a single dental implant, implant-stabilized dentures, or nXtsmile, Dr. Gupta and the team are here for the whole process. The cost of treatment varies depending on the number of implants and tooth replacement you choose, but we'll always walk you through the price before we start any work. If you have any questions about dental implants or want to book a consultation, please contact our Grafton office today!
Contact Us